Service Areas
911 Restoration of Milwaukee takes great pride in our extensive method for restoring water damage. We recognize the individuality of each scenario and devote ourselves relentlessly to evaluating and reinstating all areas impacted by water damage to their original state. Utilizing cutting-edge equipment and advanced techniques, our skilled team eliminates standing water, thoroughly dries affected areas, and expertly repairs any water-induced harm.
Flooding or Water Damage? Call Us Today 📞(414) 263-9099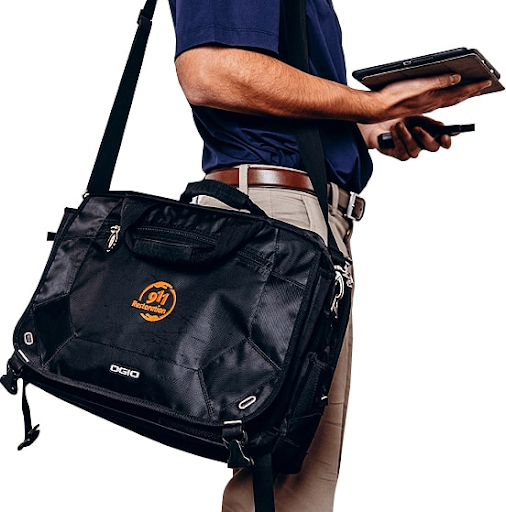 24-Hour Emergency Water Damage Restoration Service
Unforeseen incidents such as flooding, mold infestations, fire outbreaks, or water damage can disrupt your residential or commercial property in Milwaukee at any given moment, regardless of the time. Understanding the urgency of these situations, we offer prompt and round-the-clock emergency water damage restoration services throughout the year, 24/7.
45-Minute Arrival – Any Size Water Damage Emergency
At 911 Restoration of Milwaukee, we have strategically established multiple locations, enabling us to respond swiftly to disasters of any magnitude. If your home or business in Milwaukee suffers from water damage, our team is prepared to provide an immediate emergency response. Our prompt action aims to mitigate further damage and prevent the growth of mold.
Certified Restoration Specialists
As professionals specializing in water damage restoration, we possess the necessary experience, expertise, and advanced training to efficiently and comprehensively dry your property. Following scientific drying principles, we ensure a thorough drying process and provide verification and documentation to confirm that your property is completely dry and the restoration job is successfully accomplished. Learn more about our extensive water damage training programs and certifications.
Our Restoration Process – Your Fresh Start!
Water damage can come from various sources and each situation is unique, requiring a customized approach to restore the affected area. However, the general process for addressing water damage remains consistent and follows a set of steps to ensure a thorough resolution.
1. 
Emergency First Contact
The damage restoration process begins when you call us. Our knowledgeable and friendly staff will assist you every step of the initial call. They may ask a few questions to better understand the situation you're experiencing and the resources that may be needed to bring you a Fresh Start!
2.
Initial Damage Inspection And Assessment
We carefully inspect your property's water damage, determining the type of water damage and the areas affected. This is a crucial step to creating an effective plan of action that will result in a successful restoration.
3.
Water Extraction/ Water
Cleanup And Removal
Typically, hundreds or thousands of gallons of water are removed using our powerful pumps and vacuums during the water removal process. We start this process as soon as possible to minimize further damage and to help prevent mold growth.
4.
Drying and Dehumidification
After the bulk of the water has been removed, we use specialized equipment to target the water that's harder to access. Our Professionals use less intrusive, scientific drying methods to draw the remaining water and moisture from your property with air movers and dehumidifiers.
5.

Sanitizing And Cleaning
We clean, repair, and disinfect all of the restorable items and structures that were damaged by the water. We are adept at cleaning contents using a number of techniques. We're also trained to remove odors using industrial air scrubbers and fogging equipment.
6.
Fresh Start – Restoration With Compassion
These steps serve as a guide for the typical water damage emergency, ensuring a systematic and effective response to mitigate the damage and return the affected area to its pre-loss condition. The approach may vary based on the specific circumstances, but the goal remains the same – to restore and protect your damaged property and bring you a Fresh Start!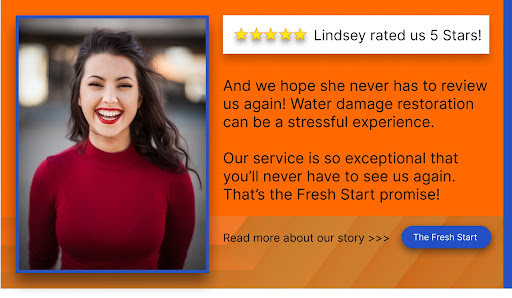 Hear What Our Customers Are Saying On Google!
Google customer reviews are a testament to the exceptional service offered by a company. At 911 Restoration of Milwaukee, we are proud to have received numerous positive reviews from satisfied customers. These reviews are a direct reflection of the hard work and dedication put forth by our team to provide top-notch water damage restoration services. 
We take pride in delivering the best possible outcome for every water damage situation and these reviews serve as a testament to our commitment to excellence.
Great Communication When You Need It Most!
911 Restoration of Milwaukee is known for its exceptional communication skills, which is a critical aspect of water damage restoration. The company understands that communication is key to ensuring a smooth and stress-free experience for the client. Their team is trained to keep the client informed every step of the way, from the initial emergency call to the final stages of repair and restoration. 
IICRC-certified technicians are available 24/7 to answer any questions and address any concerns, providing updates and reassurance throughout the process. With clear and consistent communication, clients can trust that 911 Restoration of Milwaukee is fully committed to their satisfaction and delivering the best possible outcome for their water damage situation.
The Trusted Leader in Water Damage Restoration in Milwaukee
You can trust 911 Restoration of Milwaukee to understand your water emergency and quickly respond with the equipment and trained professionals you need right now. 911 Restoration of Milwaukee recognizes how troubling a water loss can be for a homeowner. 
Give us a call at (414) 263-9099 and we can answer any questions you have. 911 Restoration of Milwaukee can help restore your home to its pre-damaged condition. You'll think it never even happened. Call us today to get your water damage restoration process started!
Locally Owned and Operated Franchise Business
At 911 Restoration of Milwaukee, we are proud to be a locally owned and operated restoration franchise business with a national network of locations. 
We are proud to serve our local communities. 
Tichigan
Northpoint
West Milwaukee
Lower East Side
Westown
And surrounding areas
Hartland, WI 53029