Water Damage Greendale
If you own a home then most likely at some point or another you are going to experience water damage on your property, and this is why you need the water damage Greendale professionals with 911 Restoration Milwaukee on your side.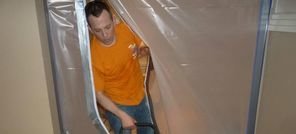 With our water damage Greendale experts you can rest assured knowing that your home quickly to preform innovative water removal services.
We keep all of our offices open 24/7/365 so we can dispatch service agents over to your property right away. Our water damage Greendale experts can be at your emergency within 45 minutes.
It is important for us to provide excellent customer service to all homeowners in the Greendale area.
Having been in the business for many years, we know exactly what homeowners need to feel comfortable handing over their home to us.
If your home or business is already suffering from the effects of water damage due to a pipe burst, water heater loss, or any other means, then don't wait another minute as it may start growing mold too.
Contact our water damage Greendale experts with 911 Restoration Milwaukee and let the professionals attend to your home's restoration needs today!
Stop Mold Growth from Water Damage Today
Our water damage Greendale specialists know that stagnant water will lead to mold growth, especially if there are mold spores already present in the air of the home.
Our IICRC certified water damage Greendale experts are trained in the following restoration services:
Washer burst replacement
Pipe burst repair
Water heater problems
Toilet overflow issues
Roof leaks and flooding
Mold eradication
Ruptured hoses
Our goal is to offer the highest quality water damage restoration services in the Greendale community.
In order to prevent mold and fungus from sprouting up all throughout the home, we make sure to begin drying the home immediately. This is the best way to prevent further damage.
Our Greendale mold removal agents will make sure your home is clean, ensuring a safe environment for you and your family to live in. We have the proper gear to get the job done without causing a health hazard.
We even offer free visual mold inspections, so you never have to hesitate to call if you have a mold concern.
Our Greendale Water Damage Team is the Best in the Business
It goes without saying that our staff knows everything about water damage, but they also have considerable knowledge in the insurance side of the process as well.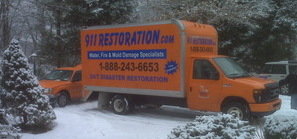 Most homeowner's insurance is pretty straight forward- any damage that occurs from a malfunction in the home that goes not involve negligence is covered, while outside factors are usually not part of the plan.
Our Greendale floodwater extraction pros will go over your policy with you, helping you understand exactly what you are covered for.
If by chance your claim is not accepted, we still offer affordable prices to make sure your out-of-pocket expenses stay low.
We consistently offer free home damage estimates, making the Greendale expert technicians some of the most highly-trained eyes in the restoration field.
Do not let water damage get the best of your home. Call the water damage Greendale team today, and let us give you a fresh start.