Sewage Backup and Cleanup Milwaukee
When you find yourself dealing with a sewage backup it is important to enlist the help of our sewage backup and cleanup Milwaukee professionals with 911 Restoration Milwaukee.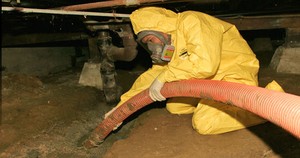 Cleaning up sewage can be a risky task, but our pros are trained in the most advanced disaster remediation techniques in the industry.
Our cleanup crews have the skills to thoroughly clean and sanitize your property in a way that exterminates all health risks that may have been caused due to the backup.
Our sewage backup Milwaukee team has years of experience with black water spills, making them some of the most capable hands in the industry. We know how important it is to get sewage cleanup immediately, so we keep our offices opened 24/7/365 in order to accommodate you in the event of an emergency.
If you discover a toilet overflow starts or another sewage related incident, we will be at your home within 45 minutes of your call, fully prepared to get right to work. The sooner you call us, the less destruction your property will undergo.
Sewage backup is a mess that no one wants to clean up, and you shouldn't have to. Trying to handle a sewage spill on your own may expose you and your family to dangerous bacteria.
If black water floods your home, call the Milwaukee sewage backup agents to come take care of it for you today!

We Clean Up All Categories of Sewage Backup
Most people are not aware of the varying degrees of sewage damage. Our Milwaukee sewage backup professionals understand the differences between black water and gray water, including the origin, toxicity, and damage potential of the backed up water.
Our Milwaukee sewage backup operatives will identify your specific type of damage during our free inspection. During the visual inspection, the technician will take into consideration the following:
The urgency of the situation

The possibility of gray water leaking from the plumbing

The cause of the toilet overflow

Gray water carries dirt and bacteria

Black water carries E. Coli

The importance of sanitizing the affected areas thoroughly
We are licensed, insured, and bonded to handle all types of sewage disasters, so no matter what category it falls under. Major plumbing leaks containing sewage can cause a number of health problems, ranging from skin rashes to gastrointestinal issues.
We value professionalism and pay special mind to offer exceptional customer service. In an effort to show how dedicated we are to our customers, we keep our prices competitive and always work with insurance companies. Our staff will handle all aspects of the claim process, from filing paperwork to communicating with reps.

Call our sewage backup cleanup Milwaukee experts will rescue your home from black water or grey water. We want nothing more but to give you and your family a fresh start, so call us today!
We Clean Up Both Water and Sewage Backup Damage
According to our Milwaukee sewage backup staff, a clogged toilet is the most common cause of bathroom sewage overflow. It is also possible for cold weather to freeze the plumbing in your home.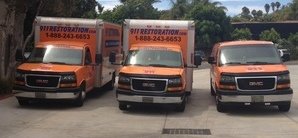 These freezing temperatures can create a pipe burst, which can then lead to a sewage backup.
Fortunately, these types of disasters can be prevented by installing a sewage back flow valve. The valve is used to block returning water from entering your home.
Since, water damage company Milwaukee damage and sewage backup go hand-in-hand, the IICRC certified Milwaukee sewage backup specialists are equipped with the latest water extraction and drying technology.
The Milwaukee crew members specialize in water cleanup, so homeowners can count on them for the best water damage restoration services, in addition to the sewage backup remediation.
We offer the fast and efficient service around, while still keeping our prices affordable, so if you need our sewage backup cleanup Milwaukee experts to take care of you and your home, then give us a call at 911 Restoration Milwaukee today!
Serving the communities of Bayside, Brown Deer, Burlington, Caledonia, Franklin, Franksville, Greendale, Greenfield, Milwaukee, Mount Pleasant, Oak Creek, Sturtevant, Waterford, Wauwatosa, Cudahy, East Town, Fox Point, Hales Corners, Kansasville, Elm Grove, Racine, Shorewood, South Milwaukee, Saint Francis, West Allis, Whitefish Bay and surrounding area.