Water Damage Elm Grove
You lead a busy life, so when you encounter water damage, then it can really put a pause on accomplishing the most basic of home tasks and that is why you need to be in touch with the water damage Elm Grove team with 911 Restoration Milwaukee for help.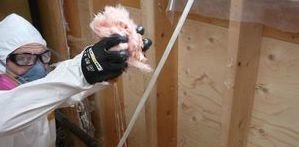 For this reason, you should call us immediately once you happen upon the slightest of home damage.
You get first contact with a project manager once you explain to us what is wrong.
We will arrive at your door within 45-minutes.
Same-day service is a guarantee when it is an absolute emergency.
Available 24/7/365 for anything.
That is not all because when you contact us you are also entitled to a free water damage estimate. It will be a thorough analysis of your home premises, and in it we will search for hidden damage and superficial ones, too.
Providing you peace of mind with precise help is how we bring you the fresh start that you deserve. Call the water damage Elm Grove team with 911 Restoration Milwaukee for all the restoration needs your home requires to get back on track and stay that way today!
Water Damage Repair: Care from Experts Who Care About You
Elm Grove, WI, in the 53122 area, receives a lot of water damage due to the constant rain thjat comes down. The number of days with at least .1 inches of perception rises dramatically from spring to about fall. In May to April, there is almost weeks' worth of non-stop rain.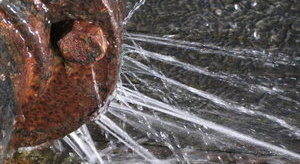 For those reasons you may need water damage restoration sooner than later. And when you do, we want you to know that 911 Restoration is there for you when you need us the most. The IICRC certified team is just a phone call away.
Now, why you might want to call us instead of the other guys? Well we are here for you for more than just water damage restoration's psychically demanding work. You get the full holistic approach to home repair.
When you first contact us, we will ask you for some personal information. But fret not, we are ultra-discreet with it. One of the things on the form is asking for your insurance information because we really want to be able to bring you peace of mind and stress relief via a full service approach to home restoration.
So, we will file your insurance claim for you. By being the liason between them and you, then you are never bullied to settle, thus you end up with a restoration job that is affordable.
When you need the best help in the business, call the water damage Elm Grove team at 911 Restoration Milwaukee immediately and they can save the day for you immediately!
Beyond Water Damage: Count On Our Mold Busters Too
The water damage Elm Grove team consists of a group of expert full service providers when it comes to home restoration. Whether it is water damage caused by fire, sewage backup up, or a disaster, count on us to repair and restore your home.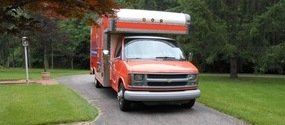 On top of that, we are also trained to handle water damage that stayed hidden for year or months after the initial incident. Part of that means that we became an expert group of mold removal technicians.
Stagnating water produces humidity which mold spores love. They need it to multiply and form a full blown colony.
Our water damage remediation includes mold removal if need be, but sometimes the water has evaporated, but the damage remained. Therefore, trust us to be there for you for all the problems which may have occurred.
We aim to bring you down the path of the fresh start. It is our guarantee that things will be mad better than they ever were. Just pick up the phone and call our water damage Elm Grove team with 911 Restoration Milwaukee for any and all kinds of restoration services and get your property back on track today!