Water Damage Restoration Milwaukee
Water Damage Restoration Milwaukee Wisconsin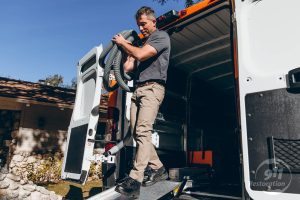 Water damage is one of the most common causes of insurance claims for homeowners. Wisconsin is a wet place, and especially in the springtime there is heavy showers and summer is usually humid. Winter is the even heavier rainier season with hail, freezing rain, and snow. 
In Milwaukee County, they see an average of around 120 days of both rain and snow. Because of these natural climate conditions, residential and commercial properties are at risk for water damage year-round. When water damage is not dealt with immediately, it can lead to electrical hazards as well as bacterial growth. The experts at 911 Restoration of Milwaukee are dependable and experienced. They are only a phone call away.
Water, Flood, and Sewage Damage Restoration
911 Restoration of Milwaukee has a long history of water damage repair. We have extensive experience with restoration, so we can help you prevent additional damage and costs faster than our competitors. Whether you have a flood or an unexpected leak, we fully understand the urgency of getting the water out as soon as possible.
Our water restoration team can help you with all your water restoration needs whether you're a residence, a small business, or a large corporation. 911 Restoration of Milwaukee is known for our short response times and a dependable emergency 24/7 restoration service, we work with you to tackle any and all concerns you might have. 
What is Water Damage?
Water damage or water mediation is the process of reducing or preventing the amount of damage to a property after water-related damage. Sitting Waterworks swiftly and efficiently cause costly destruction in your home. 
Contact us as soon as possible so we can prevent any additional damages and costs, the longer you wait the more damage occurs. Water damage can happen at any time, and it's important to get it fixed as soon as possible. 
Our certified water damage technicians are available 24/7 to help you. Our water extraction service is first-rate. We only use state-of-the-art equipment and techniques to get the water out now! 
If you experience serious water damage, such as from a flood, it's important to take quick action to extract all the water and dry all wet areas completely. This will help minimize any lasting effects of the water damage. If the water extraction is not performed quickly, the water damage to your property could become very severe. 
The sooner we arrive, the better chance we have of salvaging your floors, walls, and possessions. If you live in Milwaukee or the surrounding cities, you should be aware of the following potential water damage risks:
Roof Leaks

Plumbing Leaks

Sump Pump Failure

Flood Damage

Humidity
Southeastern Wisconsin depends on 911 Restoration of Milwaukee for water damage recovery.
911 Restoration of Milwaukee can clean your home of all the damages brought on by flash floods, water runoff, appliance leakage, or any damaged pipes or drains.
Why is employing a certified water damage restoration service important?
The drying and removal of moisture from structures and items that have suffered water damage require specialized and technical equipment. For instance, to the untrained individual the floor may seem dry but it's not. This oversight can result in serious hazards, including further damaged property that could become a breeding ground for dangerous mold as well.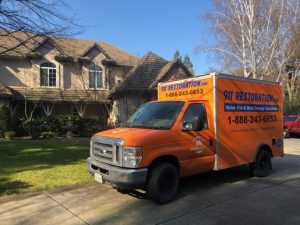 911 Restoration of Milwaukee offers many types of water damage clean-up services to suit all of your water damage mitigation needs.
Leaking and Ruptured Appliances

Roof Leaks

Broken Frozen Pipes 

Flooded Basement 

Burst & Leaking Pipes

Carpet & Upholstered Furniture

Plus, Other Residential or Commercial Services
Removing water and receiving a fresh start
The sooner you respond to water damage, the greater the chance we can salvage and restore your floors, walls, and possessions.
The certified technicians on our rapid response team have decades of field experience and use proven water remediation techniques to help you recover. Our team of restoration experts will help guide you every step of the way, from your first phone call we will help you every step of the way. The entire fresh start experience will have you feeling reassured that you're in excellent and caring hands from start to finish. Contact us at 414-263-9099
Serving the communities of Bayside, Brown Deer, Burlington, Caledonia, Franklin, Franksville, Greendale, Greenfield, Milwaukee, Mount Pleasant, Oak Creek, Sturtevant, Waterford, Wauwatosa, Cudahy, East Town, Fox Point, Hales Corners, Kansasville, Elm Grove, Racine, Shorewood, South Milwaukee, Saint Francis, West Allis, Whitefish Bay and surrounding area.