Water Damage and Mold Removal Bayside
Usually when water issues are left untreated, it can plays a role in mold, fungus and mildew production, which is why you need to call the mold removal Bayside crew at 911 Restoration of Milwaukee to provide you with comprehensive services that deal with both water and fungus cleanup.
Our IICRC certified water damage Bayside unit will provide you with the highest degree of water damage and fungus eradication services, such as:
Water damage restoration

Moisture extraction

Thorough drying techniques

Sanitization

Spore removal

Drywall replacement

Vapor Barriers

Air filters and purifiers

Mold testing

Cleanup services

Vacuuming
Our mold removal Bayside workers want to make it easy for you to get help to your household when you find yourself dealing with an infestation, so we stay available 24/7/365 to conduct a free visual mold inspection.
Call us as soon as your notice dampness, dark spots or a musty smell in your home and our water damage Bayside techs will arrive within 45 minutes to do whatever it takes to get your household free of all water damage today.
We Will Conduct The Most Exceptional Fungal Damage Repair In The Industry
We are trained in the the most comprehensive mold and fungus cleanup procedures, which is why our mold removal Bayside experts are able to get your home thoroughly sanitized.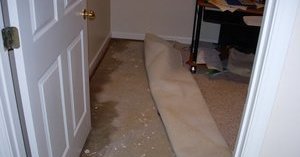 Our water damage Bayside professionals find it to be important to ensure that all traces of mold is removed, because inhaling spores can cause a wide range of health issues, such as wheezing, asthma, coughing, headaches, sneezing, itchy eyes, skin rashes and respiratory problems.
We want to make sure that you do not get sick due to mold spore inhalation, so we want homeowners to stay away from the areas of the home that contain mold until our mold removal Bayside team arrive.
Call our water damage Bayside staff as soon as you need the most efficient mold and mildew sanitization techniques conducted in your home and we will begin eradication as soon as possible..
Our Leak Repair Specialists Always Put The Customer First
When it comes to any water emergency, no matter how big or small, our mold removal Bayside technicians make sure to never minimize the situation.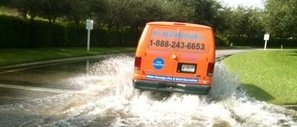 Our water damage Bayside agents understand that to the customer any type of water-related issue can feel overwhelming, and we take that very seriously.
Keeping your emotional wellbeing in tact is important to us, so when you contact our mold removal Bayside specialists you can be sure that you are getting the attention that you deserve.
Call our water damage Bayside pros at 911 Restoration of Milwaukee as soon as your realize you need the best professional help in your household, and you can be sure that you will you get superb water and mold damage services.