Fire Damage Restoration Milwaukee
911 Restoration Milwaukee has fire damage restoration experts with years of experience in smoke removal and water damage company Milwaukee, proving just how capable we are at restoring homes after they have been hit by a fire.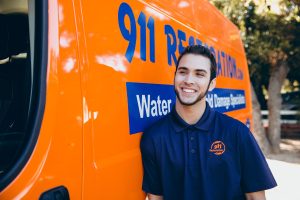 If you have fire damage on your property, contact the fire department, then call our licensed, bonded, and insured fire damage restoration Milwaukee crew. We can clean up the aftermath of a fire, leaving it looking as pristine as it did before the damage was done. We offer same-day service and conduct free visual inspections. This always us to get to work right away, which is important when dealing with ash and smoke.
We know how to get all the stains and odor out of the home, leaving it looking as good as new, so give us a call for all the fire and smoke damage restoration Milwaukee services your home needs to be whole again today!

Affordable Fire Damage Restoration in Milwaukee

Firstly, our Milwaukee fire damage restoration personnel makes sure to keep affordable prices for all of our customers. We know that in the case of fire, the circumstances surrounding a situation are usually devastating. We always offer competitive prices and do all we can to work with major insurance companies.  Our main goal is to make the process as easy as possible and bring you peace of mind during this time.
Our Milwaukee fire damage restoration professionals offer a number of benefits to help you in your time of need: 
Free visual inspections

Available 24/7

45 minute response time

Same day service

Emphasis on customer service
Fires can happen at any time for virtually any reason. If a fire does start, be sure to contact the local fire department immediately to put out the blaze. Once the fire is out, call 911 Restoration Milwaukee so that our fire damage restoration technicians can start water cleanup and smoke removal right away.
We are honored to be able to restore your home and give your family a fresh start. Call us today, so we can get you back in your home as soon as possible!

Certified Fire Damage Restoration Crews

Due to water damage from fire sprinklers and hoses, you need both fire and water damage restoration after a fire. Our Milwaukee fire damage restoration crew members are able to safely and efficiently complete all types of disaster restoration.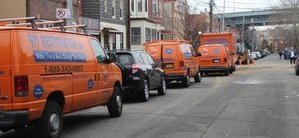 After all, we are equipped with the tools to perform thorough water removal and total structure repair.
Water damage commonly accompanies fire damage. Our IICRC certification helps us guarantee that your carpets will become dry and clean. We will even perform restoration services on wood floors to renovate them completely.
If your Milwaukee home has been affected by fire and smoke damage, there is no need to worry.
Besides, we never cut corners when it comes to fire restoration Milwaukee, and our Milwaukee clean-up teams utilize only the most innovative techniques in the industry.