Water Damage Hales Corners
If your home is drenched by invading floodwaters, then you can call our water damage Hales Corners team at 911 Restoration Milwaukee and we will use the latest drying technology to get your home clean and dry in no time.
Our water damage Hales Corners techs are qualified to administer the following services:
Mold remediation

Disaster restoration

Sewage backup cleanup

Reconstruction

Sanitation

Odor control
We are licensed, insured, and bonded to deal with toilet overflow, rain leaks, and many other water-based disasters. Our Hales Cornes water cleanup staff will always put the customer first, because we place such a high value on professionalism.
We are IICRC certified in all of these services in order to provide the most comprehensive drying and clean up jobs in the community.
Our Hales Corners floodwater removal professionals are available 24/7/365 to offer same day professional water extraction at a moment's notice.
Call our Hales Corners water extraction specialists when you experience a leak or a flood, and we will respond within 45 minutes to start pumping water out.
Understand If Homeowner's Insurance Covers Water Damage

Most homeowner's insurance will cover water damage as long as it is not found to be from negligence or outside sources. Residence of Hales Corners should keep their home well maintained via preventative maintenance to make sure that their provider is not able to claim negligence in any way.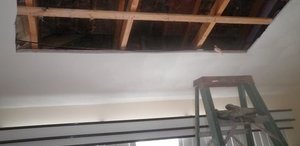 If you insulate your water line, repair plumbing leaks, clean your rain gutters and fix any issues with the home as soon as issues because apparent, then you will prove that you are responsible and that negligence was not the cause of the leaks and floods.
Our water damage Hales Corners pros recommends that you test your sump pump regularly, so you know for sure they are working when trouble does occur.  
You should also replace your water heater if it is more than 10 years old and install a sewage back flow valve to keep overflowing water out of your home.
Water damage is one of the most frequent causes of insurance loss, according to the Insurance Information Institute, so it is important you bolster your home and finances against such risk. Call our Hales Corners water removal crew today and get a free home inspection as soon as we arrive on the scene.
We Are The Best Water Damage Company In Hales Corners
You can depend on our water damage Hales Corners professionals, because we are capable of handling all your leak, flood and mold restoration needs.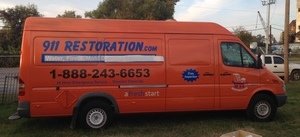 Whether a fires sprinkler malfunction leads to mold spores blooming in your HVAC, or rain leaks devolve into black water in your attic, our Hales Corners team can handle it with the proper technology, and training.
We understand the full nature of the situation, so we also provide mold removal, because it only takes 24 hours for a fungal infestation to spread after it was been exposed to water.
We have many years of experience in the field, so we know exactly what it takes to get your home back into "like new" condition after such issues.
We always want you to feel safe and confident in our services when we arrive on the scene, so call our water damage Hales Corner team with 911 Restoration Milwaukee and we will make sure you  get the affordable competent assistance you deserve today!