Water Damage Westown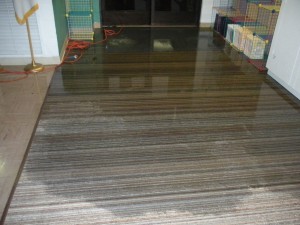 Water damage is an unwanted nuisance that leads to homeowner losses due to destructive processes of the materials of your home and once these materials like floors and drywall get damaged both mold and structural failure are possible, so with that in mind call our water damage Milwaukee team at 911 Restoration Milwaukee before small problems become big ones. We are on-call and available day and night to take your call regardless of what water damage restoration services you need:
Mold mitigation
Water heater leak
Toilet overflow
Ceiling leak repair
Pipe burst repair
Frozen pipes
Flooded basement
Our water damage Westown team of technicians is ready to come out to your home within 45 minutes of your call for all of these issues homeowners often face. We are licensed, bonded and insured to address all issues, whether it be a mold outbreak or a completely flooded crawlspace or basement. Don't take standing water sitting down, pick up the phone and contact our water damage Westown team the next time a storm floods your basement!
How Do I Prevent Water Damage from a Flooded Basement?
Water damage from a flooded basement is one of the most common causes of damage there is and according to our water damage Westown technicians, is also one of the most problematic, so the first thing you should do if you have a flood in your basement or crawlspace is turn off your water line. The faster the flow of water is stopped, the less damage will occur to your basement and belongings. Other ways you can prevent further damage while we speed over to your residence are:
Moving belongings to a dryer area
Putting a tarp over furniture
Opening windows and doors for air
Turning off the electricity if safe
Clearing an area for our technicians to work
We know from experience that a flooded basement is fairly common in Westown, which is our water damage Westown technicians always respond with industry-leading speed to emergencies in the area. Westown, Wisconsin is truly a fun place to live with all of the beautiful parks and outdoors activities like "RiverSplash!" However, the town's close proximity to the Milwaukee River also means that overflowing, sewage and flooding problems can occur at any moment. Don't be caught off guard by an unexpected emergency. Instead, call our water damage Westown team today and let us prepare your residence for future water damage with a free inspection so that your insurance carrier always covers your claims!
Does Insurance Cover Water Damage?
A typical homeowner's insurance policy that most homeowners usually carry will cover many water damage incidents like a pipe burst that originate from inside of your home, according to our water damage Westown insurance experts. At 911 Restoration we have over 35 years of insurance experience so we can help you with getting the correct coverage. For example, we recommend that homeowners that live near large bodies of water or in areas that experience harsh, cold weather also purchase supplemental flood insurance. That combined with proper preventive maintenance techniques will leave you and your family completely covered for the next water damage incident. Full coverage will keep costs down and your property value high because according to the Insurance Information Institute, losses from water damage are one of the most significant and devastating forms of loss. When you use 911 Restoration for restoration assistance, we won't let that happen. We'll be there with you every step of the way because we truly are the best so don't wait any longer, contact our water damage Westown team now!
What is the Best Water Damage Company in Westown?
Due to a combination of experience, knowledge and industry-leading customer care, 911 Restoration Milwaukee is the very best restoration company in the city of Westown and our water damage Westown professionals always work extremely hard to prove this. When it comes to responding fast and completely eliminating all signs of water damage and mold before structural integrity is comprised, 911 Restoration is at the head of the class. Not only that, but we'll also go above and beyond by handling all of your insurance and claim issues for you. Our water damage Westown team truly cares about the citizens of this wonderful community, so let us take care of your home and call 911 Restoration today!