Mold Removal Whitefish Bay
If you have recently experienced water damage in your household you need the mold removal Whitefish Bay experts at 911 Restoration Milwaukee come to your home a check for fungus growth.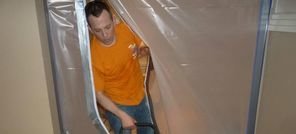 Where there is water, there is most likely going to also be mold, especially if that moisture has had time to sit for 24 hours or more.
That is all the time it takes for mold spores to develop into an infestation, which makes it all the more crucial for mold removal Whitefish Bay professionals to get to your home quickly.
Our service agents are available 24/7/365 to make it easy for you to call us the moment you notice any signs of mold growth in the home. Once we understand your situation, our staff will schedule an appointment to get workers to your property as soon as possible.
When we arrive on the scene, we will immediately conduct a free visual mold inspection. This helps both the homeowner and the repairmen to understand the extent of the damage. We always keep the homeowner abreast of the situation at hand, limiting any surprise issues later on down the line.
Call our IICRC certified mold removal Whitefish Bay team if you notice any signs of fungus growing in your living space and we will promptly eradicate the substance from your property.
We Want To Keep You Safe From The Effects Of Mold
When you are exposed to mold particles in the air, it can have an effect on your health. You may not know it is mold that is causing your symptoms, because it can mimic allergy symptoms, such as:
You may think you are merely experiencing seasonal allergies, but if you only feel these symptoms when you are in your home, then you may have mold lurking in the vents.
Mold and fungus like to live in damp, dark places, such as air vents, crawlspaces, attics and basements, and our mold removal Whitefish Bay staff know exactly how to look in these areas to find the mold.
Let us keep you safe from the harmful effects of mold, and call our mold removal Whitefish Bay technicians today, so they can give you a thorough inspection.
We Will Help You Figure Out The Financial Side of Fungus
Our mold removal Whitefish Bay agents understand how overwhelming it can feel to learn that you have mold living in your home and you now must face a major eradication process.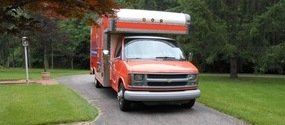 The main thing that may seem the most confusing is the financial aspect. It is uncommon for mold to be covered by homeowner's insurance, which is why we consistently offer affordable prices on all of our services.
Whether you just need some fungus properly scrubbed from the surfaces of your home, or it is necessary for a full drywall replacement, you can depend on us to always make the right decision for your home.
We want to make sure you and your family are not breathing in mold spores, as well as keeping your home protected from being overrun by fungus.
Call our mold removal Whitefish Bay specialists at 911 Restoration of Milwaukee today and we will make sure you get the best fungal cleanup services in the industry.