Mold Removal Greendale
If you begin noticing a musty smell whenever you enter your home you should  contact the mold removal Greendale specialists at 911 Restoration Milwaukee right away.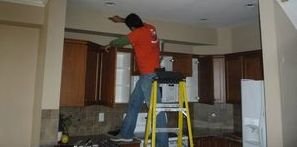 Our service agents are available 24/7/365 to make it as easy as possible for you to schedule an appointment with our mold removal Greendale pros as soon as possible.
Promptness is very important when it comes to dealing with mold, which is why our phone lines are open around the clock to take down the information concerning your situation.
Once our mold removal Greendale crews arrive they will immediately conduct a free visual mold inspection to ensure that every trace of that substance has been discovered. 
Call our mold removal Greendale team with 911 REstoration Milwaukee and we will go the extra mile to turn your home or office into a mold-free zone today!

Mold Can Show Itself In Many Different Ways Throughout Your Home
It is common for mold to manifest itself in ways unfamiliar to the homeowner. Most people are used to seeing fungus growing in dark patches on walls, ceilings or under sinks, but it mostly likes to live in more hidden places.
Our mold removal Greendale techs are qualified to provide you with fungal infestation services that deal with the following issues:
Water damage restoration

Moisture extraction

Thorough drying techniques

Sanitization

Spore removal

Drywall replacement

Vapor Barriers

Air filters and purifiers

Mold testing

Cleanup services

Vacuuming
We make sure that every trace of the mold is cleaned from the premises. You can count on us to pay attention to detail, which is crucial when dealing with fungus, and use the most thorough equipment in the industry to get your home cleared of all mold, fungus and mildew.
Our mold removal Greendale experts use wet vacs, vapor barriers, air purifiers, dehumidifiers and air movers to make sure your home is clean and moisture-free.
Call us the moment you come across mold growth in your home and we will do whatever it takes to make your home a safe living space for you and your family
Our Mold Removal Crew Will Take Care of You
Our mold removal Greendale professionals want homeowners to know that all they have to do is call our office and we will take care of everything from that point forward.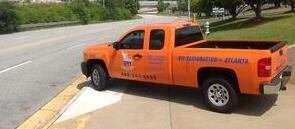 It can be confusing to figure out what your next step should be, especially once you learn that mold is invading your family home.
From scheduling your appointment with our team to assisting you with the financial aspect of the job, we will be there by your side, helping you.
Providing you with excellent customer service is a major priority to us and we hope to prove just how dedicated we are to restoring your home, and your life.
Call our mold removal Greendale staff at 911 Restoration of Milwaukee today and we will give your home the fresh start it deserves.